Pascale del Marmol - piano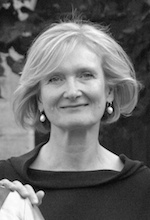 Pascale del Marmol was educated at the Royal Conservatory of Brussels where she won several First Prizes and the Higher Diploma in piano with Robert Steyaert.
Receiving a scholarship from the Stefaan De Jonghe's foundation as well as of the Ministère de la Culture Belge, she completed her education at the Mozarteum and at the Manhattan school of Music in New york.
Since then she has performed regularly in Belgium and internationally.
She directs her work to the vocal repertoire, accompanying many singers in Belgium, Rome, London, Zürich, Amsterdam, Riga and Tahiti including the RTBF, VRT, Festival de l'Eté Mosan, Festival of Wallonia, Flanders Festival, Théâtre Royal de la Monnaie, Espace Senghor, le Printemps Musical de Silly, BOT (Axel Everaert, Marie-Noëlle de Callataÿ, Talar Dekrmanjan, Aga Winska, Quillian Chen, Vera Dobrolubova, Sophie Karthaüser, Lieve Jansen, Lisa Mostin...).
She has performed in several radio and television programmes and has accompanied singers and instrumentalists in competitions such as the Queen Elisabeth Competition, the Dexia Competition, the Prague Spring, the 's Hertogenbosch Vocal Competition (IVC).
She also supported internships regularly, including at Libramont and at the Chapelle Musicale Reine Elisabeth (Axel Everaert, Martina Arroyo, Gerda Hartman, Seta del, Grande, Noëlle Barker).
She contributed to several recordings including works of composer Marcel De Jonghe at Pavane. With the tenor Axel Everaert she recorded a CD of Ottorino Respighi's melodies and a CD of songs by Rossini and Franz Liszt
Pascale del Marmol accompanied at the Royal Conservatory of Brussels, Mons, Maastricht and taught at the Academy of Waterloo (Belgium).
In recent years she has explored the repertoire of piano for four-hands with the pianist Nadine Delsaux.